What is Winmail?
Winmail.dat files are attachments sent by Microsoft mail applications (Outlook, Outlook Express or Exchange) in a proprietary format called TNEF (transport neutral encapsulation format). Being a non-standard attachment format, users from other e-mail clients (like Gmail or Thunderbird) or platforms (like Android, Apple, iPad or iPhone) cannot natively read them.
An e-mail containing a winmail.dat attachment looks like an empty e-mail with only one attachment. The original e-mail information like subject, body and attachments is packed into a single winmail.dat file, which in some cases also receives a generic name like ATT00001.dat or ATT00005.eml.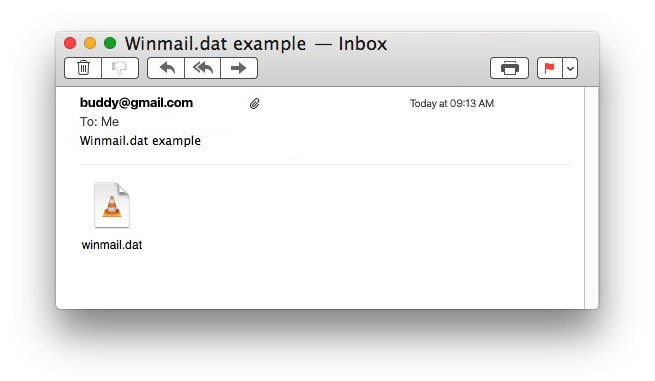 How to open Winmail.dat files
Winmail.dat Reader is the only free application that decodes not only the embedded attachments but also the subject and body. It comes in three versions:
More information on what is a winmail.dat file
If you receive an email with a winmail.dat attachment, it may be because the sender is using Outlook and has enabled the "Send as Rich Text" option. This option allows Outlook to send email messages with formatting, images, and other multimedia elements, but it can cause problems if the recipient is using a different email client that does not support TNEF. In this case, the recipient may not be able to view the formatting or other elements of the email message, and may only see the winmail.dat attachment.
If you are using a different email client and need to view the contents of a winmail.dat file, you can try one of the following options:
Use a TNEF viewer or converter like the Winmail.dat Reader.
Ask the sender to send the email again. If the sender is using Outlook, they can disable the "Send as Rich Text" option and send the email again. This will send the email in a more widely supported format, such as HTML or plain text, which should be viewable by any email client.
To learn more about winmail.dat files, check also these links:
Other native decoders
If you are looking for a Mac, iPhone, iPad or Linux solution, check out these ones:
What is a winmail.dat file?